SERCO DETROIT AT WORK CAREER CENTER
CAREER SERVICES
The Career Centers provide customers with access to select services based on eligibility and via referrals or enrollment in individualized programming.

Career Navigation
Job Matching and Job Placement
Job Readiness Training
Job Search Training/Assistance
Foundational Skills Training
High School Equivalency, Adult Basic Education or English Language Learner (ELL) Programs
Occupational Training
Work-Based Learning
Barrier Resolution
Assessment- general and vocational
Career Coaching (includes Barrier Resolution)
Post- Placement/Retention
Financial Capability Services
SER Metro-Detroit offers a diverse group of community members access to bilingual (Arabic & Spanish) services in career development and adult education. -Laura Fante, Center Manager
ADDITIONAL SERVICES
Unemployment Insurance
SER Youth Career Center
Michigan Rehabilitation Services (MRS)
CAREER CENTER SERVICES MANAGER: 
Laura Fante
(313) 945-5200 extension 4269
LFante@mi.sercohq.com
For more information, please visit 9301 Michigan Ave, Detroit, MI 48210 or contact the center at (313) 962-9675.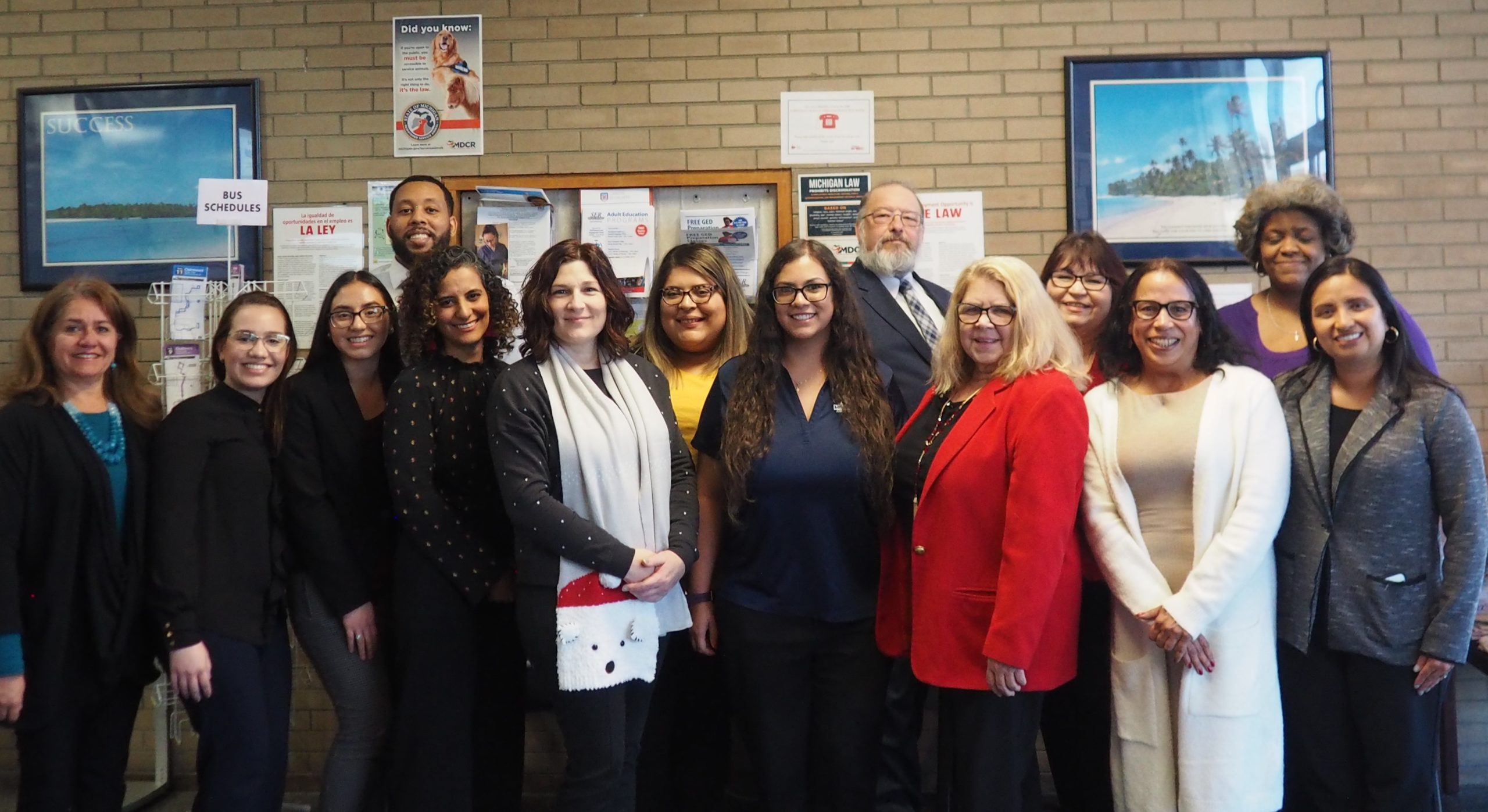 Spotlight: Our 2019 Success Story 
Carlos Ramos-Scull, Truck Driver, Werner Enterprises: Carlos Ramos-Scull came in to Detroit at Work Career Center on Michigan Ave to seek help finding employment. Mr. Ramos-Scull has been working in hospitality since he moved to the United States and was looking to make a career shift. After exploring different career choices through assessments and individual career advising offered at the Detroit at Work Career Center, Mr. Ramos-Scull decided on transportation as a career choice. Working with his Career Coach, a training and employment plan was created for him, encompassing removing barriers and assisting him to acquire new skills, which would allow him to tap into the new career field.  Mr. Ramos-Scull is now gainfully employed at Werner Enterprises as a truck driver.
Spotlight: Our 2018 Success Story 
Tina Head, Ware House Employee, Amazon: Tina Head was referred to the SERCO Partnership, Accountability, Training & Hope Program (PATH) by the Department of Health and Human Services. At the beginning of her journey, she set out to "find a good job, create financial stability, and not live paycheck to paycheck." She spent three weeks in the Application Eligibility Period (AEP) during which she struggled to meet job search requirements. Due to her struggles, Ms. Head left PATH. June 20, 2018, she returned to PATH determined to complete her three-week AEP. Within a month, Ms. Head obtained a position at Amazon as a warehouse worker.